Riding a bicycle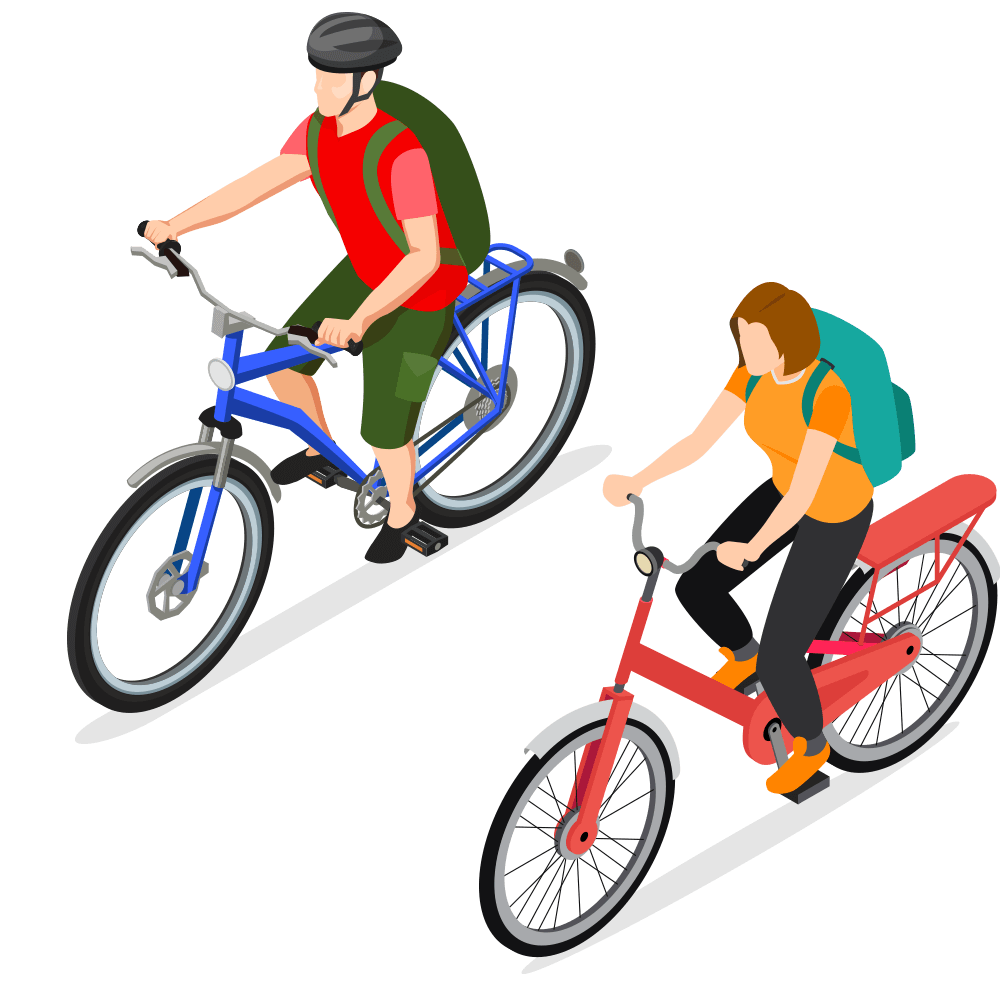 While bicycles are useful tools for commuting, traffic accidents involving bicycles occur often in Japan.
As a result, bicycle accidents have become a social issue. Indeed, there was a recent case where a cyclist at fault in a bicycle accident had to pay more than 90 million yen in damages.
With this in mind, if you're going to use a bicycle, insurance is necessary.
Liability Arising from a Bicycle Accident
If you cause a bicycle accident, you will bear both criminal and civil liability.
Criminal Liability: If you cause death or injury to another person, you will be charged causing death or injury by gross negligence.
Civil Liability: You will be liable to pay damages to the victim.
To prepare for the risk of a bicycle accident, we recommend that you purchase personal liability insurance and personal injury insurance
When you ride a bicycle, you have to prepare for two kinds of risks; injury to yourself and liability to a third party.
Generally, most general insurance companies provide insurances such as the following.
Personal Liability Insurance
Personal liability insurance covers liability for damages when:
You cause injury to another person in a bicycle accident.
You cause injury to another person in daily life.
You unintentionally cause damage to another person's property.
In general, personal liability insurance covers not only the insured, but also the insured's family members.
Personal Accident Insurance
Personal accident insurance pays a fixed amount when you as the insured are injured in a sudden, unforeseen and external accident, whether in Japan or abroad, which falls under any of the following conditions.
Death
Permanent disability
Inpatient or outpatient treatment or surgery
As coverage details vary between general insurance companies, please check to find the policy most suitable for you.
※Personal accident insurance provides coverage for injuries, but it does not cover illness.
Some insurance products only cover traffic accident injuries.
Bicycle Insurance
"Bicycle Insurance" is a product that combines personal liability insurance and personal accident insurance. If you wish to get bicycle insurance cover, we recommend this policy.
※Please note that the explanations about the general insurance referred above are based on the Japanese laws and practices. Please also note that the explanations referred above are examples.
Actually, they may vary depending on each circumstance.